Title: Float Like a Butterfly, Sting Like a Bee: Unleash your fitness potential with Boxing
Are you tired of the same old cardio routine, drenched in monotony and lacking motivation? Do you feel like you've hit a wall and there's no way past it? Fear no more, fitness aficionados! It's time to put on your gloves and step into the ring, for boxing is the ultimate full-body workout that packs a punch! This adrenaline-fueled sport is the perfect way for you to achieve your weight loss and fitness goals while having fun and learning some killer skills. Keep reading as we break down how boxing can help you lose your extra pounds, boost your overall health and ignite that power within you. Are you ready to rumble?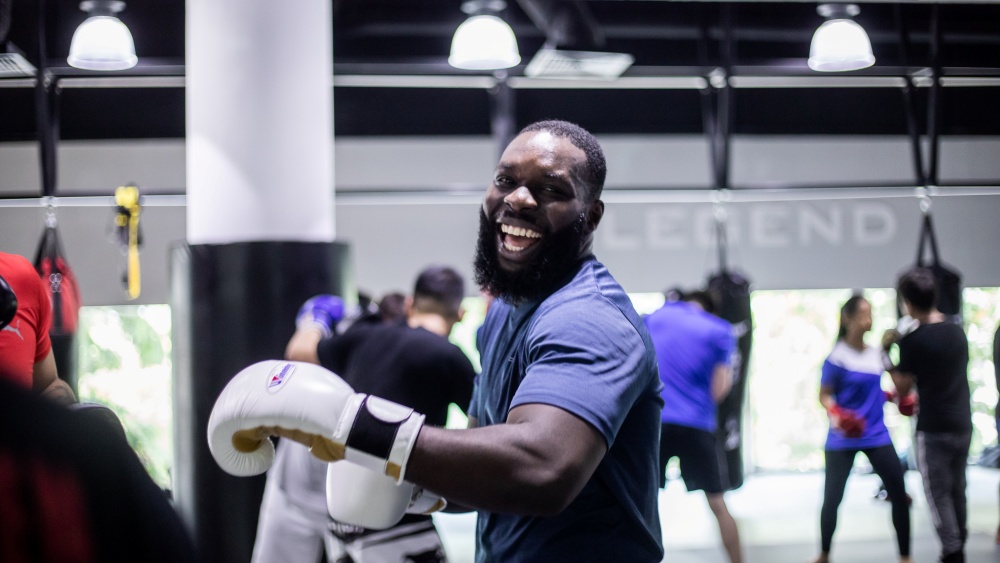 1. Boxing can burn up to 800 calories per hour
Boxing is an incredibly effective workout when it comes to weight loss, as it can burn up to a whopping 800 calories per hour. This is more than other physical activities like running, swimming, or lifting weights for the same amount of time. With such an impressive calorie burn rate, boxing makes it significantly easier for individuals to achieve a caloric deficit, which is essential for weight loss.
In addition to its effectiveness as a weight loss tool, boxing offers numerous other benefits. It is a total body workout that helps build muscle, improves cardiovascular health, and releases stress. As people become more skilled in boxing, they not only lose weight and tone their body but also gain confidence and a sense of accomplishment. So, for those who are looking to shed some pounds, burn calories, and enjoy a range of other health benefits, boxing might be the perfect choice. [1][2]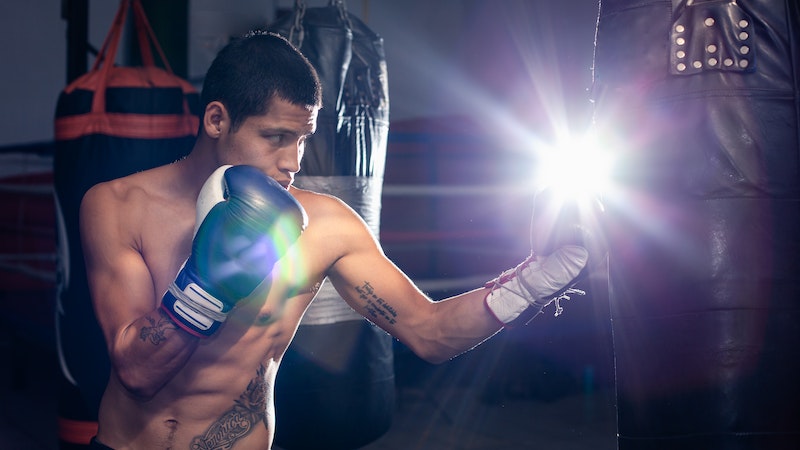 2. Regular boxing training can create a caloric deficit to aid weight loss
Regular boxing training is an effective way to create a caloric deficit, which is essential for weight loss. As mentioned earlier, an intense boxing session can burn up to 800 calories or even 1000 calories per hour, depending on the intensity and individual's current weight. This high-calorie burn is ideal for helping individuals achieve a caloric deficit – consuming fewer calories than the body needs – forcing the body to tap into stored fat reserves for energy.
By participating in regular boxing workouts, individuals can enjoy a calorie-torching exercise without the need to resort to overly restrictive diets. The combination of cardiovascular exercise and full-body muscle engagement offered by boxing allows for significant caloric burn while also building lean muscle mass. This, in turn, helps to increase metabolic rate, making it easier for individuals to lose weight and maintain their weight loss goals over time. [3][4]
3. Boxing uses both cardio and weight lifting, providing full-body workout
Boxing is a versatile workout that combines cardio and weightlifting exercises, providing a full-body workout experience. This unique fusion allows individuals to reap the benefits of both exercise styles at the same time, making boxing one of the best workouts for weight loss and overall fitness. By engaging muscles throughout the entire body, boxing helps to burn more calories and tone the body faster, contributing to weight loss goals more efficiently than other exercises alone.
As a full-body workout, boxing incorporates strength training and aerobic activities that strengthen and condition all major muscle groups. The upper body is engaged through punches, while the lower body and core benefit from footwork and overall body movement. Regular boxing training can help to improve cardiovascular health, endurance, and even mental wellbeing, making it a complete workout solution for all your fitness needs. So if you're looking to shed some pounds and reach your fitness goals, give boxing a try and experience the remarkable benefits for yourself. [5][6]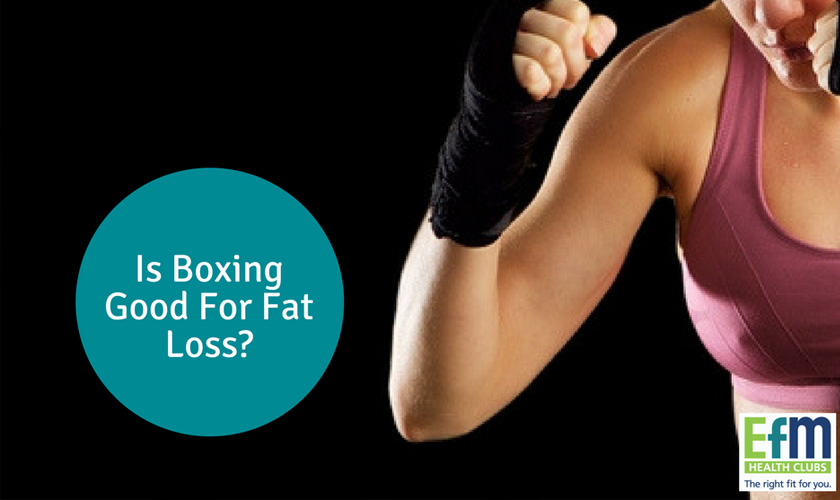 4. Boxing helps build muscle, aiding long term weight loss
Boxing is not just an excellent way to burn calories and lose weight; it also helps build muscle throughout the body. Muscle tissue is crucial in maintaining long-term weight loss because it burns more calories than fat tissue. By engaging in a full-body workout like boxing, individuals can effectively tone their muscles, making it easier to keep the unwanted weight off in the long run.
Moreover, as muscle mass increases, so does the body's metabolism. This means that as a person continues to build muscle through boxing, they will burn more calories even when they are at rest. The combination of improved muscle tone and a higher metabolism makes boxing an outstanding choice for those looking to achieve and maintain their weight loss goals. Plus, the added benefit of improved physical strength and appearance can serve as a great confidence booster. [7][8]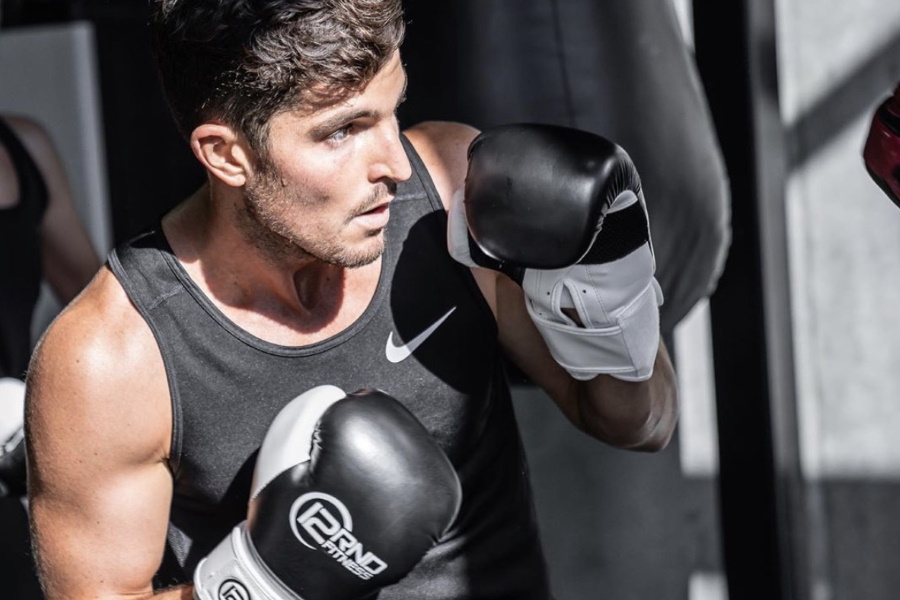 5. Boxing improves cardiovascular health
Boxing has long been recognized as an excellent form of exercise, particularly for those looking to improve their cardiovascular health. As a high-intensity workout, boxing can push one's body to sustain and repeatedly perform intense bouts of activity. With its combination of rapid movement, powerful punches, and short rest intervals, boxing can improve both aerobic and anaerobic fitness levels.
Moreover, Heart health is closely connected with cardiovascular fitness, which is essential in reducing the risk of heart disease. Through boxing's intense training regimen, individuals can increase their endurance and overall heart health. Research has even shown direct correlation between fitness levels of boxers and markers of heart health, making it clear that boxing is a fantastic choice for those looking for an effective cardiovascular workout. [9][10]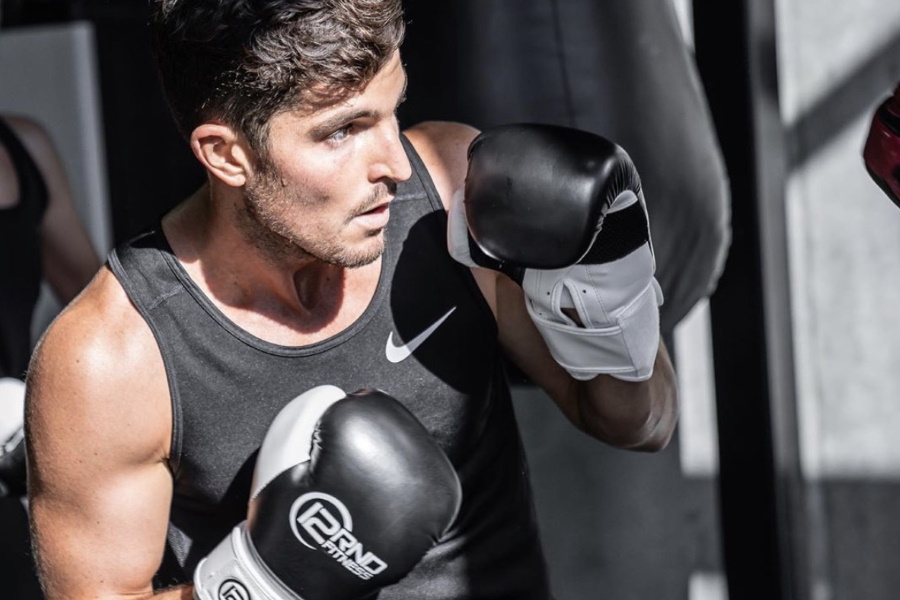 6. Boxing is an excellent way to reduce stress
Boxing is an excellent way to reduce stress for people looking to improve their mental and physical wellbeing. Engaging in this intense workout allows individuals to release built-up tension and frustrations in a controlled and effective manner. The constant movement and physical exertion of boxing require concentration, providing a welcome distraction from everyday stressors.
As a person's boxing skills improve and they notice positive changes in their physique, their self-confidence also gets a boost. This sense of accomplishment combined with the increased endorphin release during the workout leads to better stress management and overall mental health. Moreover, boxing provides a fun and enjoyable way to stay active, making it the perfect choice for those seeking a consistent and sustainable workout routine to help alleviate stress. [11][12]
7. Boxing can boost confidence in appearance and ability
Boxing has been proven to be an effective way to not only shed those extra pounds but also boost one's confidence in their appearance and ability. As individuals start to see the transformation in their body, they tend to feel more confident about their looks, which can greatly impact their overall self-esteem and well-being. Additionally, the more they practice and learn about boxing techniques, the more skilled they become in this physically demanding sport.
This newfound confidence is not only limited to one's physical capabilities but also extends to their mental strength and resilience. The sense of accomplishment that comes with mastering a new skill, like boxing, greatly contributes to boosting one's self-image and self-worth. Practicing boxing regularly not only helps in keeping the body fit but also serves as an empowering journey to becoming the best version of oneself, both physically and mentally. So, why not give boxing a try and experience the holistic benefits it provides? [13][14]
8. Boxing offers a variety of workouts, suitable for all fitness levels
Boxing provides a diverse range of workouts that cater to all fitness levels, from beginners to advanced athletes. This adaptable sport can be enjoyed by individuals regardless of their physical capabilities, making it an appealing option for those looking to shed some extra pounds or maintain a healthy lifestyle. With various exercises and routines to choose from, participants can easily find a boxing workout that suits their specific needs and goals.
For beginners, learning basic boxing movements like jabs, crosses, and hooks is crucial before progressing to more complex combinations. More advanced routines can incorporate added resistance, such as using weighted gloves or punching bags, for an extra strength-building challenge. Whether it's a high-intensity cardio kickboxing session or a steady-paced workout focused on technique, boxing offers endless possibilities for effective, enjoyable, and personalized fitness routines. [15][16]
9. Incorporating boxing into routine can aid weight loss goals
Incorporating boxing into your fitness routine can significantly aid in achieving your weight loss goals. This highly effective workout is known for its incredible calorie-burning potential, as one can burn up to 800 calories per hour while training. In addition to its calorie-torching abilities, boxing provides a number of benefits that go beyond just weight loss, such as improved cardiovascular health, stress relief, and enhanced self-confidence.
Boxing offers a full-body workout that combines both cardio and weight lifting, leading to a leaner and more toned body. By regularly participating in boxing, you not only lose weight but also build muscle all over your body, which helps burn even more calories. Furthermore, the social aspects of engaging in boxing classes allow you to make new friends while working towards a common goal. Overall, integrating boxing into your routine is an enjoyable and effective method to help you reach your weight loss and fitness objectives. [17][18]
10. Boxing can be done safely with low impact options available
Boxing is an excellent workout choice for those looking to shed some pounds without placing excessive strain on their joints. This high-energy sport can be adjusted to fit the needs and abilities of the participant, offering low-impact options that minimize the risk of injuries. Furthermore, boxing workouts can be tailored to the individual's skill level, ensuring that everyone can engage in this fun and invigorating exercise safely.
One of the great advantages of taking up boxing is that it allows for a wide range of modifications, making it suitable for people of all fitness levels. By incorporating more low-intensity movements, such as shadowboxing or light punching drills, individuals can enjoy the benefits of boxing while protecting their joints and reducing the impact on their body. Additionally, many boxing workouts can be practiced without any equipment, making it an accessible and affordable option for those looking to lose weight and maintain an active lifestyle. With a focus on safety and adaptability, boxing is truly a versatile workout that can help people achieve their weight loss goals in a sustainable and enjoyable manner. So, why not give it a try and experience the benefits for yourself? [19][20]